You cannot achieve anything without effort. Giving the best you can is the key to reaching your goals.

I do believe that thanks to winning the battle with the sickness I've developed stronger spirit, I am also no longer worried by the small things

"Para mi lo más importante fue actuar como una niña normal, intentando hacer vida normal en la medida de lo posible. Actualmente puedo desarrollar perfectamente una vida normal sin ningún tipo de problema"

Although the experience was hard, and it leaves scars, it has given me the sense of achievement. And I am cured, I don't feel ill!

The sickness made me an even more positive person than I was before!

2Es muy importante la adaptación del niño con Cáncer en el centro educativo después de la estancia hospitalaria. Los centros educativos mediante información y apoyo por parte de los profesionales del centro, así como también de los compañeros, establece una mejor integración del niño que sufre esta enfermedad"

"A pesar de todo el proceso, cuando uno lo supera, siente que nada podria con el, es de admirar"

"Cancer can take away all of my physical abilities. It cannot touch my mind, it cannot touch my heart, and it cannot touch my soul."

Strength does not come from what you can do. It comes from the things you once thought you couldn't.

"Creo que tenemos que ayudar a los jóvenes con enfermedad oncológica para una mejor realización en el futuro"
Inspire us with your statements
here
.
What's new
The Create Your Future Conference took place on 7th of September and brought together HR Managers, Employers and Suvivors in order to make a step further to a better understanding of late effects of childhood cancer and how they might or might not interfere with their performance at the workplace. The sessions delivered by psychologists, … Continued
Read More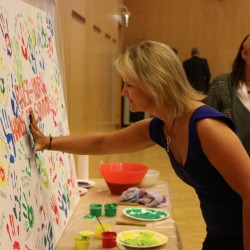 On the 7th of September, Survivors from Bulgaria, Greece, Spain and Austria gathered in Vienna for the Create your Future Conference. They had a separate workshop where they discussed in the beginning their main challenges that they might encounter at their workplace, their actual needs and a message they would like to address to the … Continued
Read More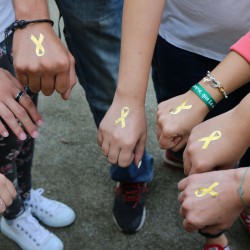 View All
Quotes
Living in France is one thing desired by many individuals. If you want to live in France then you have to get French property. You can read the advertisement section of the newspapers which has the section of houses for sale in France. After making a suitable choice, you should research about the properties for sale in France. French property is now a days very much wanted also.

If you want to live in France and spend your life there you should select a proper house. French property is not cheap and you need to make a major investment. You must also know about the properties for sale in France at various locations. The houses for sale in France come in different prices depending on the location
I have been fighting with leukemia for two years and now I'm inspired to study Medicine for two reasons: on one hand, I come from a family of doctors, and on the other, my doctors saved my life and therefore one day I want to be like them!
The experience I've gained from fighting with the illness and the activities organized by the cancer association have allowed me to become more confident.
For me, the most important thing before was to act as a "normal" girl, trying to lead a normal life as much as possible. Nowadays I am leading a perfectly normal life without any problems.
Although the experience was hard, and it leaves scars, it has given me the sense of achievement. And I am cured, I don't feel ill!
We must raise the awareness of what the cancer brings with itself, to let people know better, so that they would open up and give us the opportunity we need.
Send us your quote